A New Website Brings Life to Mothers in Need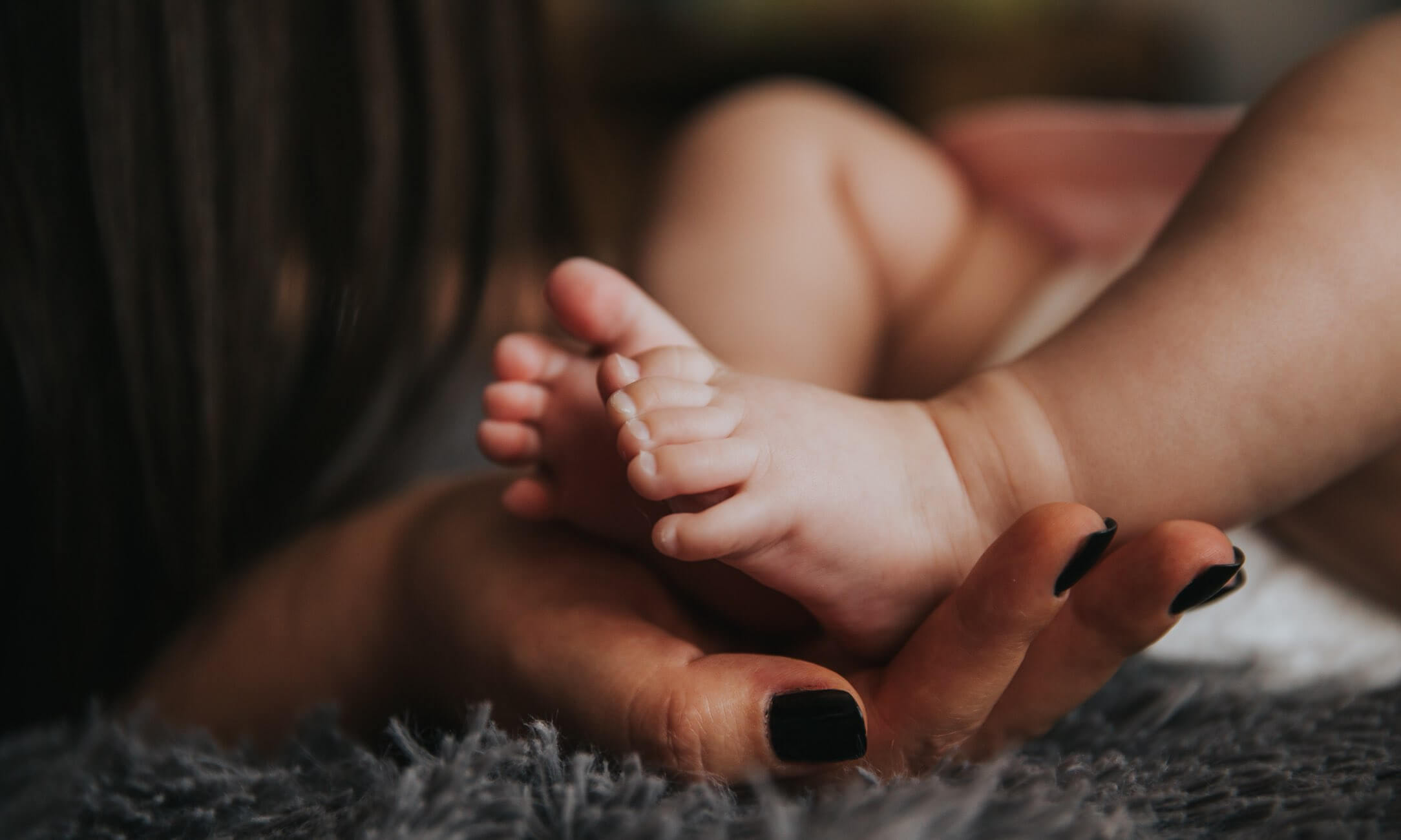 Selah Creek, a nonprofit, residential home for women facing unplanned pregnancies, was our first official client as All Good Studio. The organization reached out to us for help with an online giving form, but it didn't take long for that quick-fix to turn into a full-blown partnership.
The organization had a great donor and volunteer base when we got started, but they weren't connecting with young mothers as much as they had hoped. They needed a new website with content that gave visitors, specifically mothers applying for help, a better idea of who they were and how they could meet their needs.
According to Selah Creek residents (mothers currently in the program), the old site made the staff look "cold, churchy, and unfriendly," so our top priority was to change that by finding ways to connect with mothers of all ages (18-30), races, and backgrounds through our content.
Interviews
Before we could create a site that represented Selah Creek well, we had to get to know Selah Creek well. And there was no better place to do that than the home itself. Over the course of a few weeks, we sat down with some of the most important people at Selah Creek, the first being Selah Creek's founder, Ashley.
Through Ashley, we learned the greater story of the ministry—that God had used her and her husband's experience with unexpected pregnancy to lead them to care for women in similar situations. Once we knew this, making Selah Creek more approachable and down-to-earth suddenly became simple: Mothers visiting their site just needed to hear Ashley's story.
Ashley telling her story. Special thanks to Devan Trussell for filming and editing.
Next, we interviewed mothers who had been through the program and, through these, were able to identify two overarching themes of the ministry: dignity and hope. In everything that Selah Creek does, they strive to bring dignity and hope to mothers in need. These two words became the driving force behind our work on the site—We wanted them to shine through every page! They also were the inspiration behind Selah Creek's new slogan: dignity and hope for mothers in need.
Momma J telling her story.
Copy and Design
We started with copy. Using quotes from our interviews and clear, "Christianese"-free language, we described every aspect of the ministry the same way Selah Creek's staff would, with empathy, honesty, and passion.
The design of the site had a few moving parts. Like the copy, it had to speak to the audience, and that called for a soft, relevant color palette that "matched" the cause as well as youthful, feminine elements that both young women and donors could appreciate. Since most mothers who come to Selah Creek either can't or don't want to reveal their identities for safety concerns, imagery wasn't as easy as featuring residents on the site. So we had to get creative, sourcing stock photos of women from every walk of life.
Selah Creek's original logo was missing the personalization and meaningfulness of the rest of the site, so taking into account the words dignity and hope, we chose a flower for the logo, the dahlia. The dahlia represents elegance, inner strength, creativity, and dignity—all characteristics that Selah Creek hopes to help instill in the mothers under their care.
With easy steps to apply and testimonials from Selah Creek mothers, we made the homepage of the site appeal directly to them. Also on the homepage was the founder's story, told in video format to show mothers that there they can truly be seen, understood, and supported through their pregnancies and beyond at Selah Creek.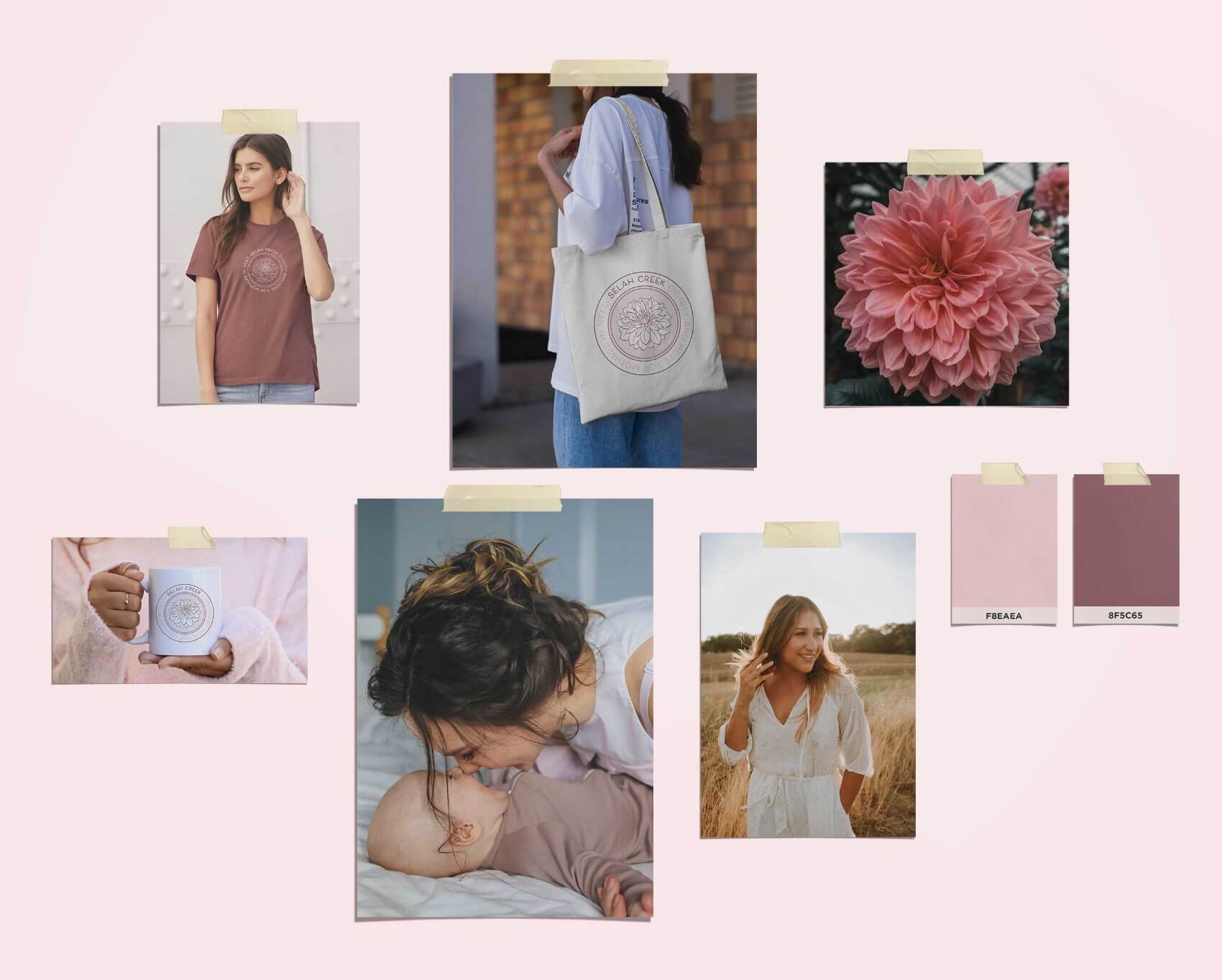 Mood board exploration of brand colors, photography style, and brand use.
Our work on the Selah Creek site definitely upgraded the ministry in terms of aesthetic and readability, but more importantly, it added relatability and personability to a brand whose very mission is to connect with women in need.
Within days of the site going live, Selah Creek hosted their biggest fundraising event of the year, their spring banquet. The site's simple layout made it easy for in person and virtual guests to find out more about the cause and give instantaneously. As a result, more people donated online than ever before.
But beyond immediate impact, the new site laid the groundwork for a stronger ministry going forward. Prior to becoming our client, Selah Creek was looking to care for more mothers in need, but they didn't have the funds or awareness to get there. Now, with content that clearly and authentically showcases the ministry for what it is, there's nothing holding them back.
Let's do good things together.