All Good Studio


is helping provide end-of-life care.
"I was beyond overwhelmed trying to build a website for my organization, and I'd been sitting on a broken one for longer than I care to admit! But All Good put me at ease, giving me a beautiful, professional website with room to grow that introduces our mission and increases our legitimacy in the community. The camaraderie and support I felt from this team is proof that Jesus is faithful!"
-Caitlin, Villa Teresa Founder
Already a 501(c)(3) for four years at the time, Villa Teresa, a nonprofit specializing in palliative care services, came to us seeking consulting of all kinds to help revive the organization—and build a foundation for communication that wouldn't have to be redone. Everything from helping tell their story as an organization to building a fundraising presentation was on the table. We started with the basics, developing their core messaging and content strategy, then designing a simple site for people to learn more about the cause and give.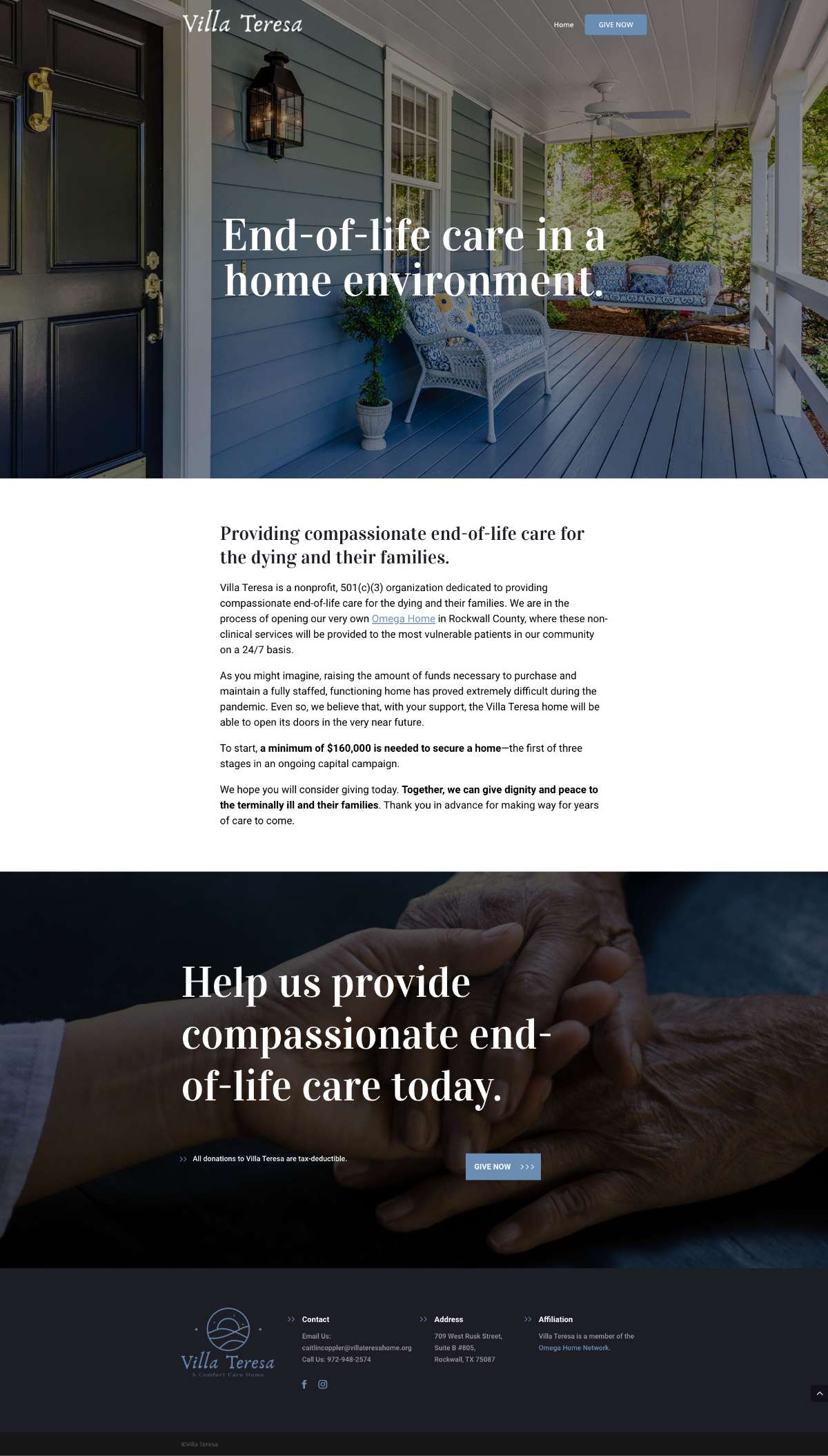 We wanted the website to accurately reflect Villa Teresa's compassionate, gentle personality in both content and design while urging donors to act now. To this end, we created a site that focused solely on the organization's mission and capital campaign. Villa Teresa had an existing logo, but only in a jpg format that would not allow for scalability, which is super important. We took their existing logo and recreated it so the logo could scale as large or small as needed while keeping perfect visual integrity. After that, we created a full logo package with different color, variations, and file formats to meet all of Villa Teresa's future branding needs.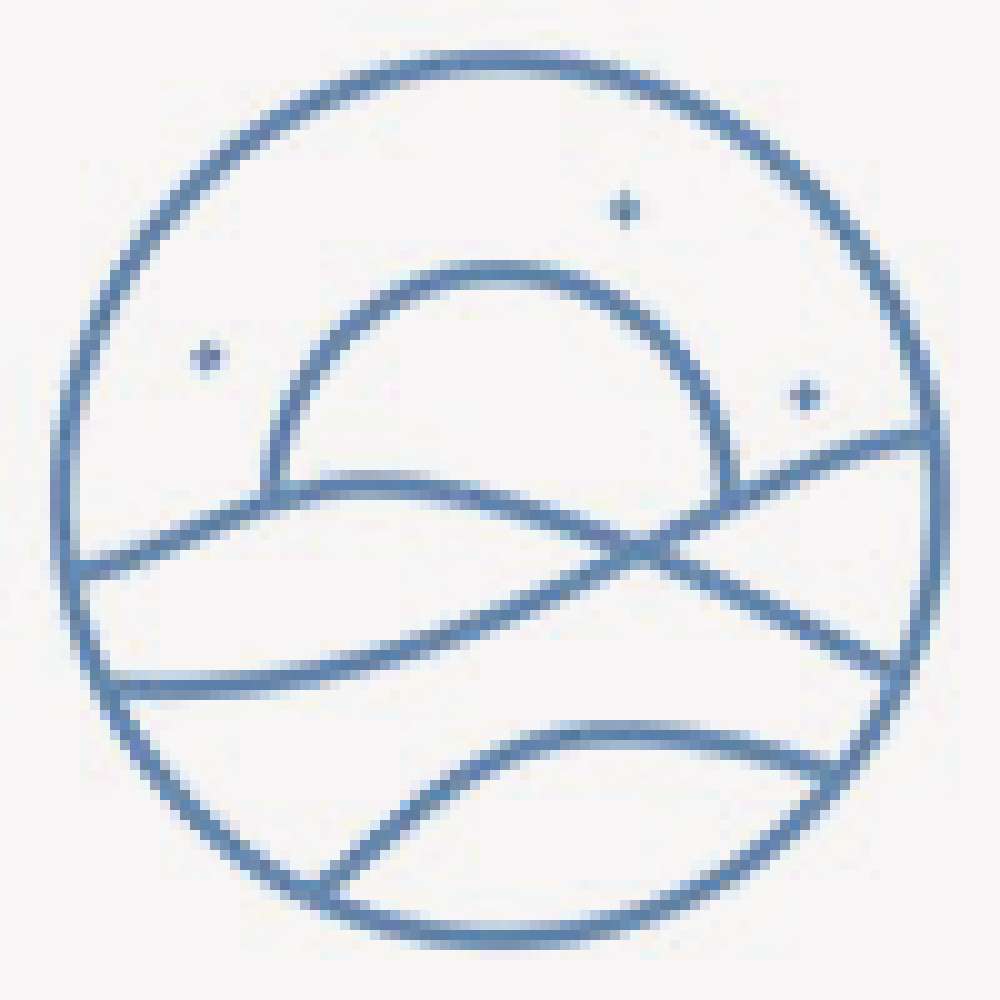 Non-scalable raster image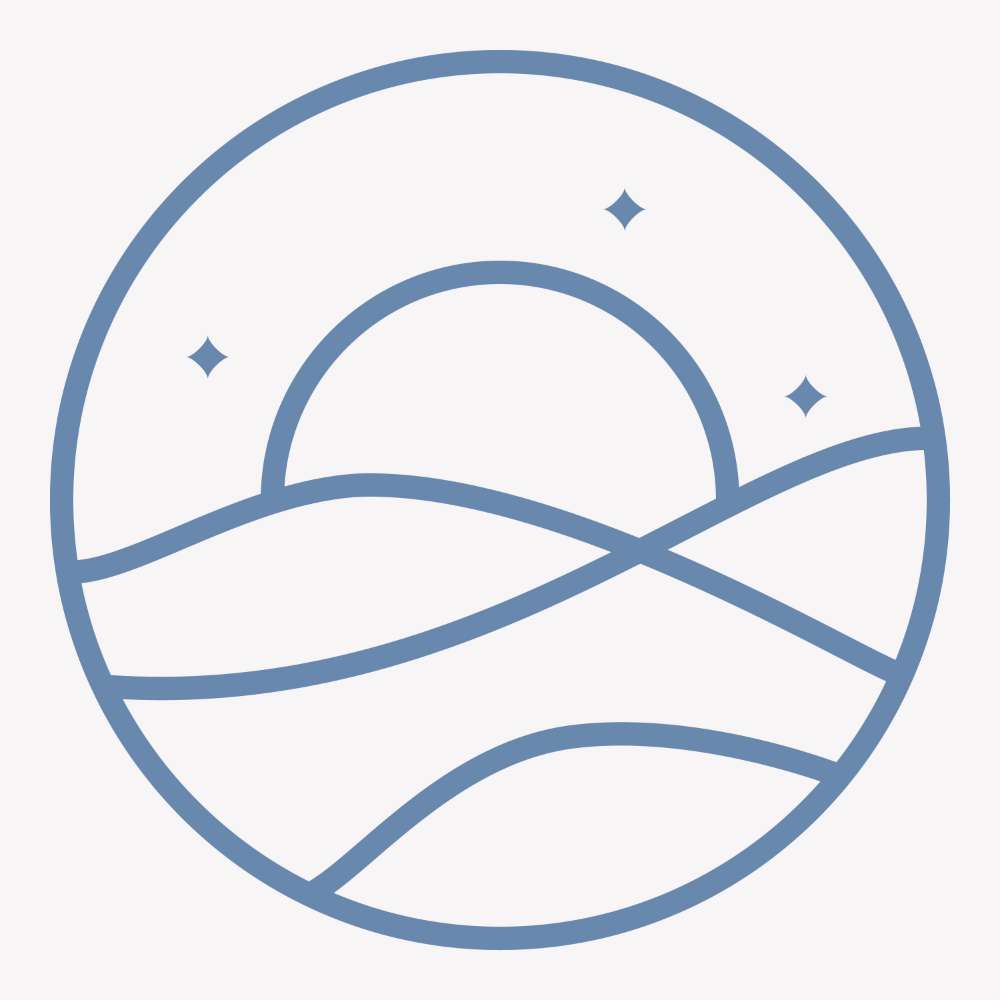 Villa Teresa is a nonprofit providing compassionate end-of-life care for the dying and their families. They are in the process of opening their very own Omega Home in Rockwall County, where their non-clinical, palliative services will be available to the most vulnerable patients in the community on a 24/7 basis.
Let's do good things together.