All Good Studio


is fighting human trafficking.
"All Good Studio jumped into life at TDP when we needed them the most. Not only did they create amazing content that perfectly conveyed the importance of our mission, but they were able to do it in a time crunch. This team made us feel so excited for the future of working with them. We can't wait for the good projects to come!" -Jamie Miller, TDP Donor Developer & Funding Coordinator
TDP needed design and editing help on two separate annual impact reports (2020 and 2021), and with such a tight turn-around time and limited creative staff and finances, their team didn't have the capacity to knock it out on their own or recruit for-profit services. Being their most important donor communication piece of the year, the report needed to be compelling, clear, and, quite frankly, impressive. And we were happy to get the job done.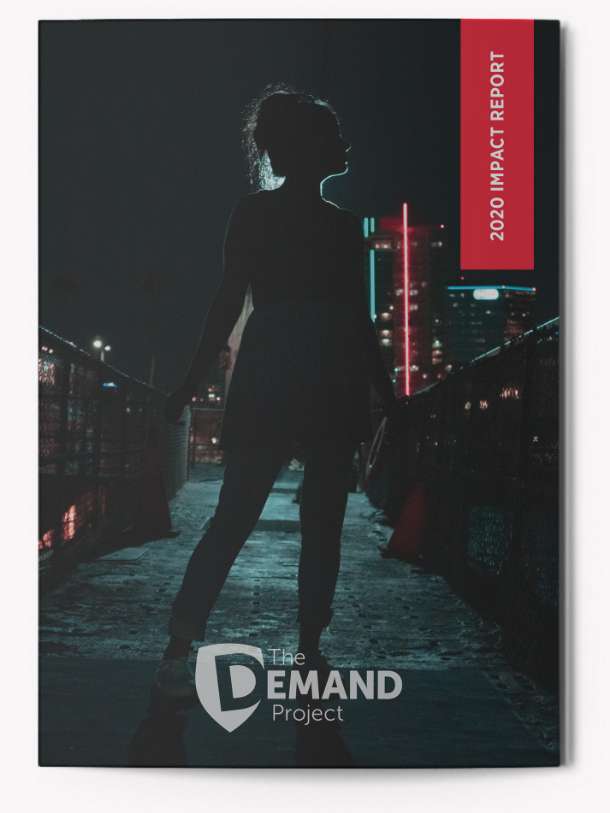 TDP had so much good work to report that, in 2020, the most difficult part of the project was fitting all of the content in an amount of space that wouldn't make reading it a chore for donors. But with an extra clean layout, simplified verbiage, and only the most essential visuals, we managed to create a 4-page report that communicated their vast programs and victories thoroughly.
The 2021 Impact Report presented similar information but utilized charts and graphs to help condense the information. This not only made it more aesthetically pleasing but also allowed us to highlight the greatest indicators of impact for donors, making it all the more interesting and functional.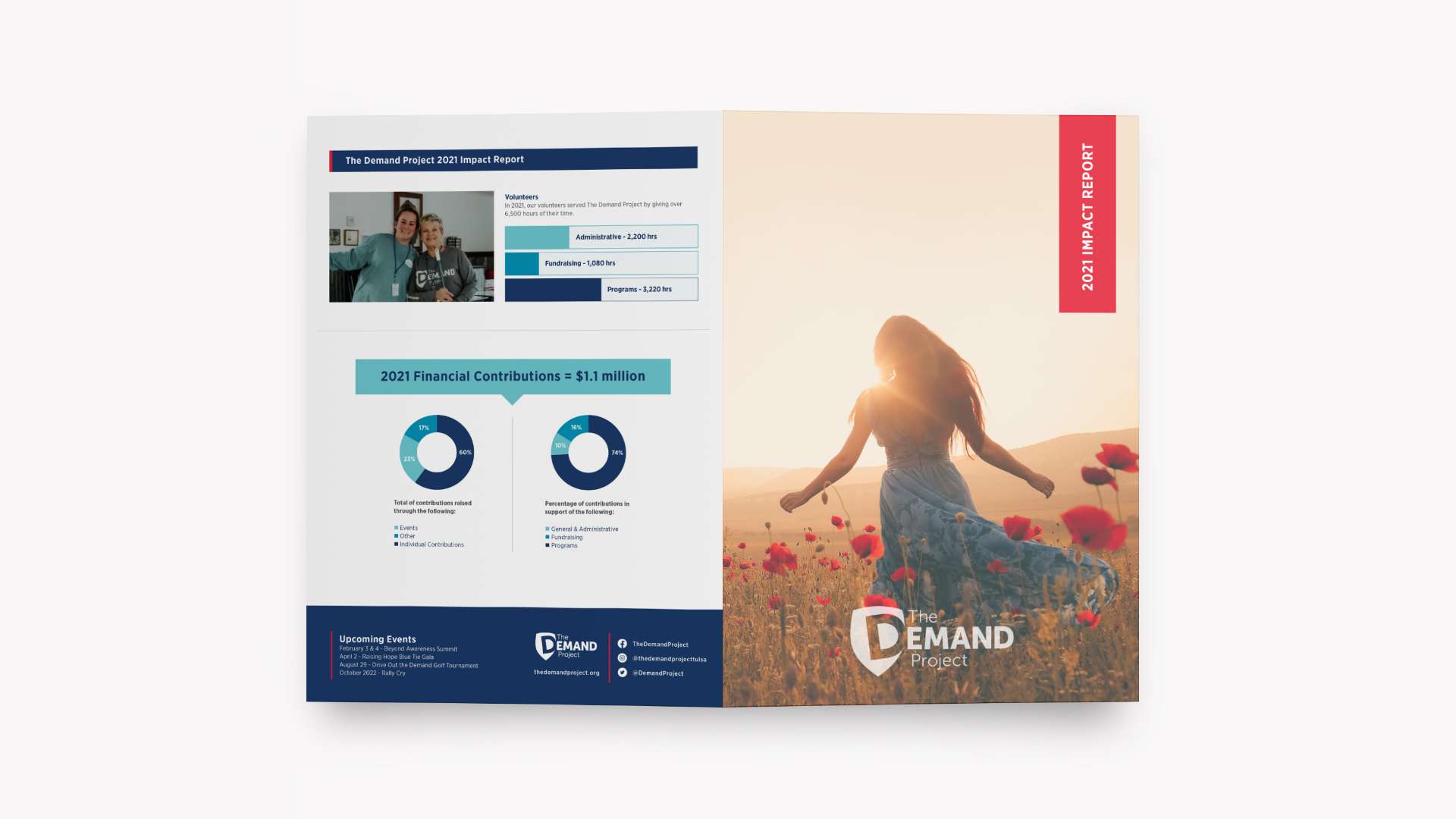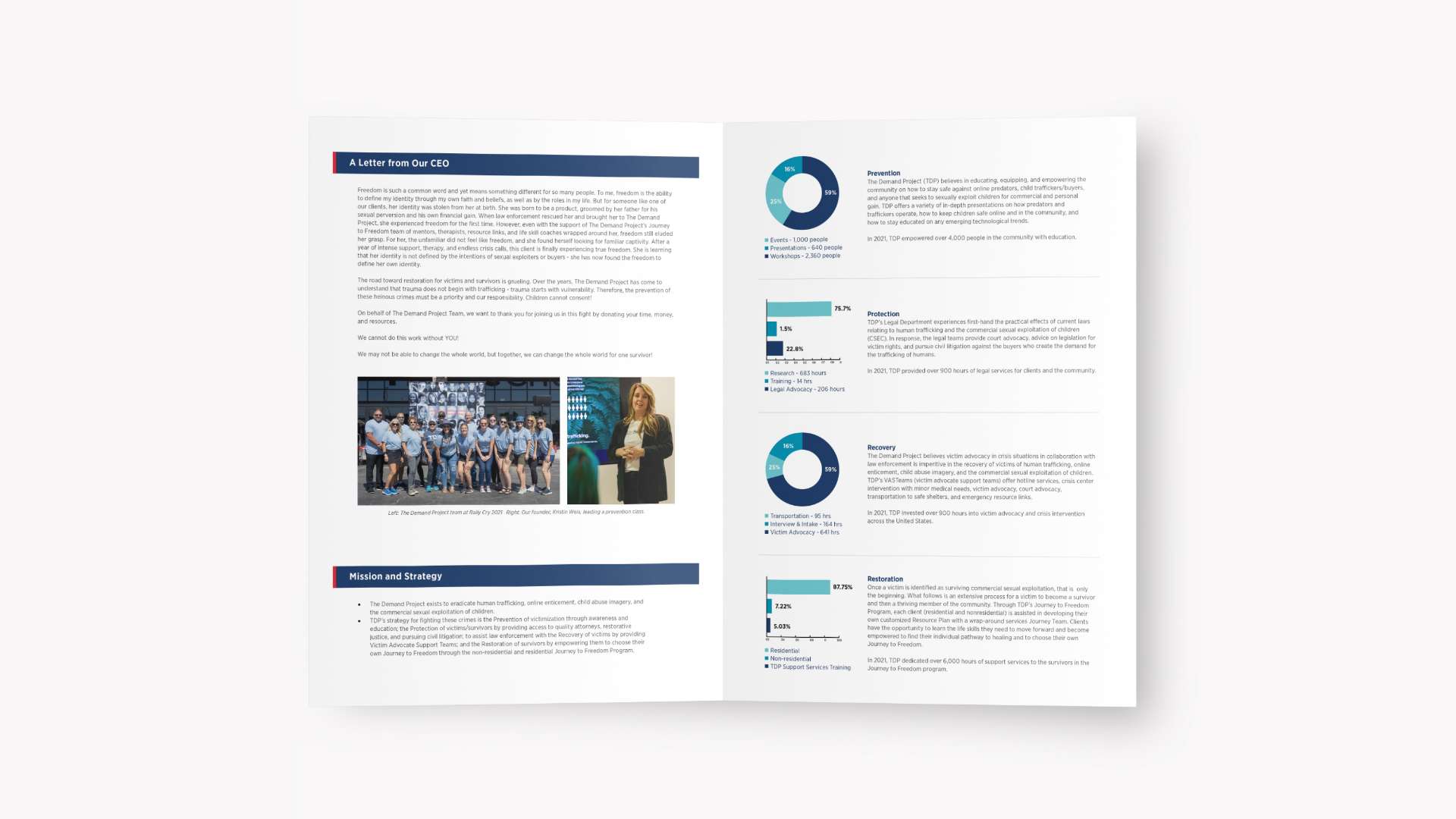 TDP is a nonprofit based in Oklahoma whose mission is to eradicate human trafficking, online enticement, child abuse imagery, and the commercial exploitation of children.
Let's do good things together.