All Good Studio


is helping provide maternal care.
Selah Creek, a nonprofit maternity home, needed a print piece that would help bring in last-minute donations before the end of the year. Previously, the organization had only ever sent out a one-pager offering donors the option to give again, and the response was minimal at best. We suggested a different plan: a booklet that reminded old, current, and prospective donors of how their gifts could change lives. 
Prior to this project, Selah Creek's end-of-year fundraising efforts had never brought in more than $500. In December of 2021, this storytelling booklet raised $10,000 (in one month), all of which went to expanding Selah Creek's services to pregnant women both in and outside of the home. What a gift it was to help women help others just like them by telling their stories.
To be effective, the booklet needed to be personal. And in our opinion, the best way to do that was to hear from the mothers who had been through the maternity home themselves. Since we only had two weeks to write, design, and send the booklet to press, that meant gathering all inspiration and content on a strict timeline.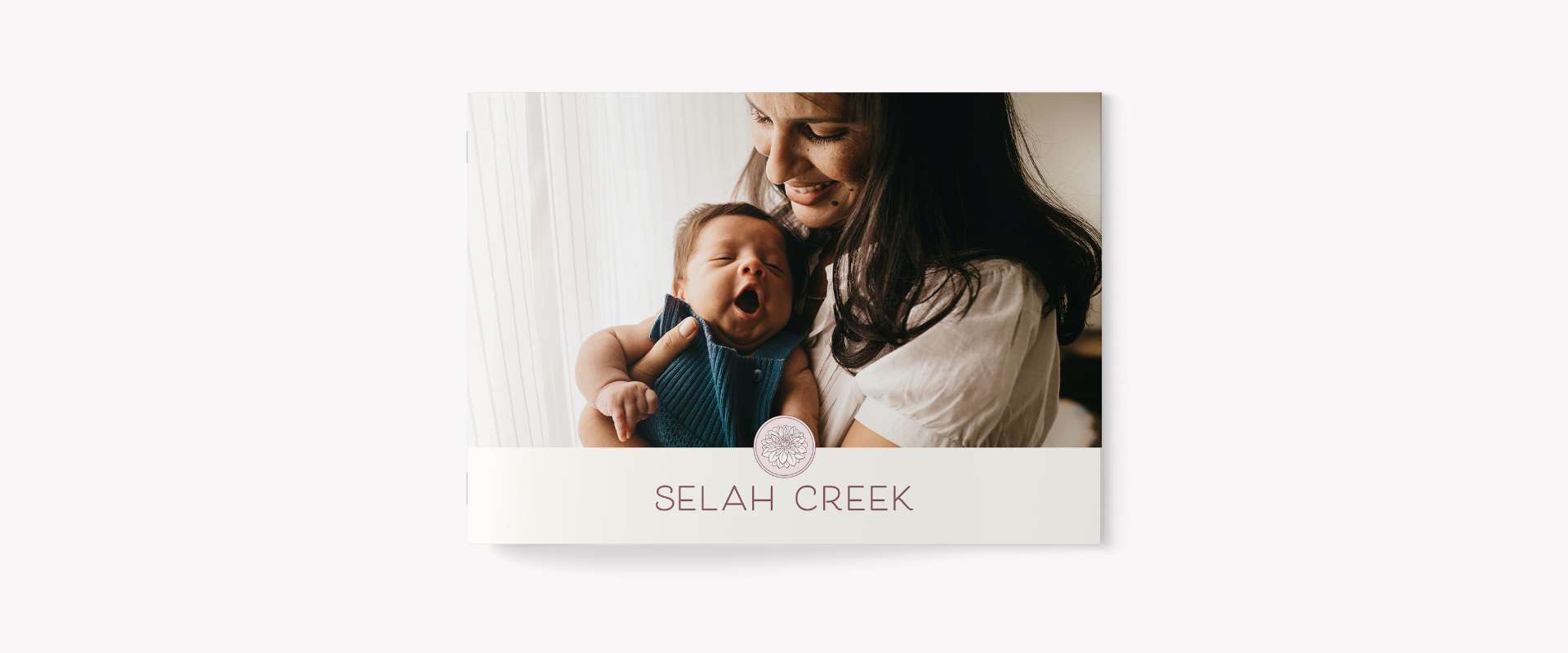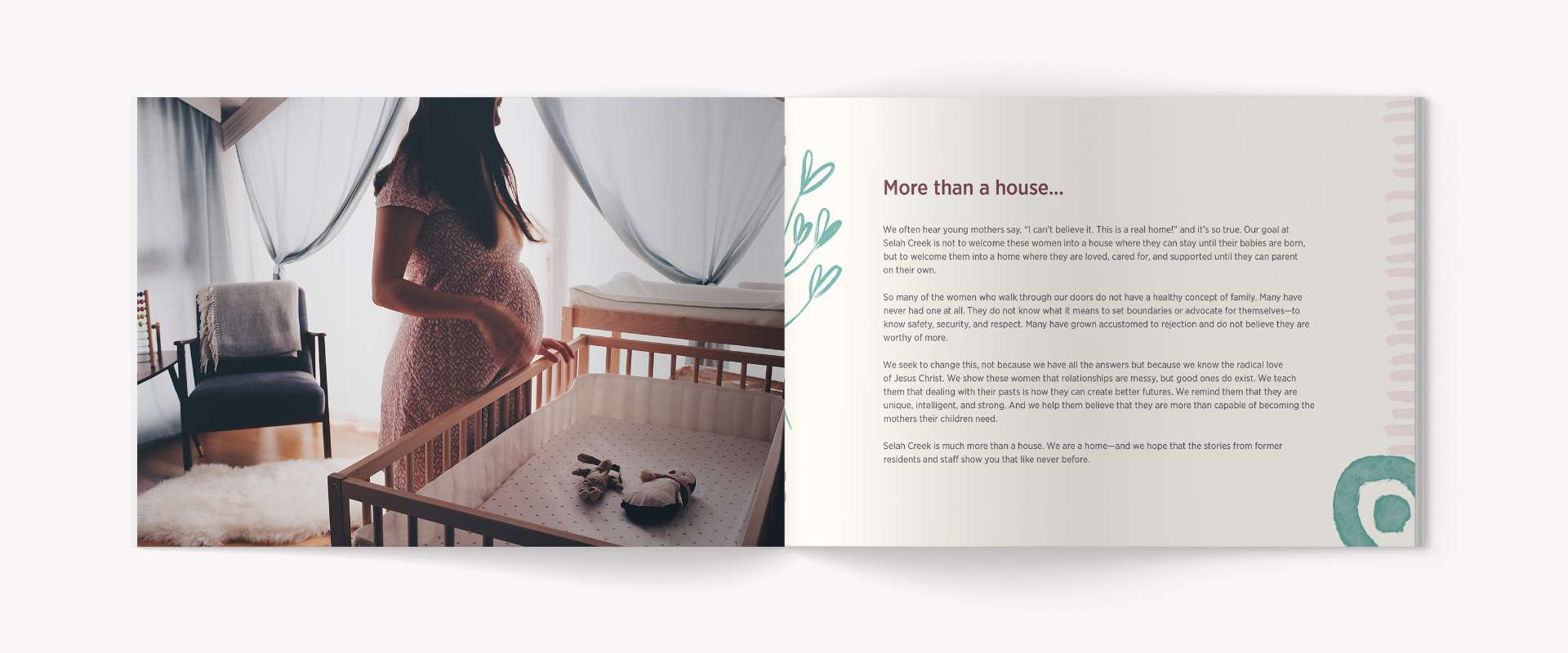 Nothing sparks empathy and understanding quite like telling a story. Mothers' testimonials, as well as quotes from staff, were woven throughout the booklet to help donors see the overarching need, how they could meet it, and how meeting that need would restore hope and dignity in the lives of homeless mothers.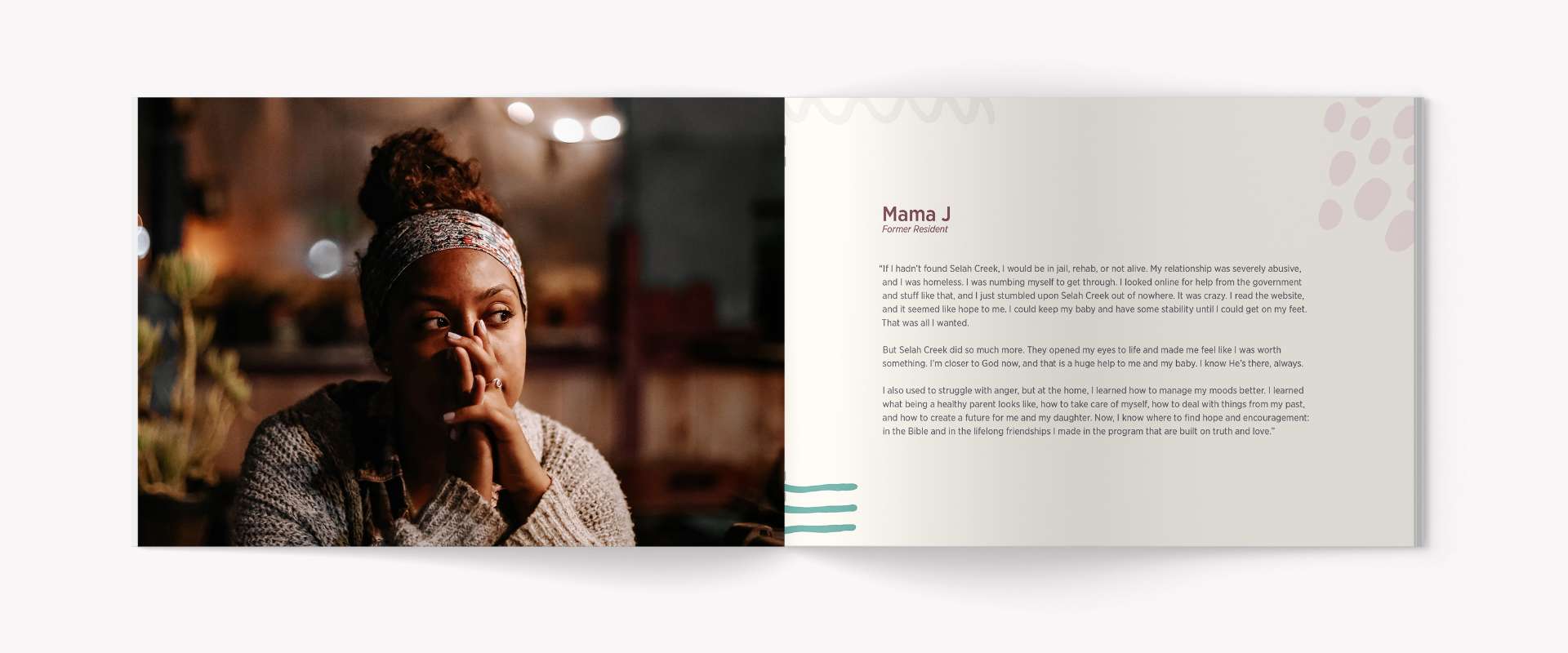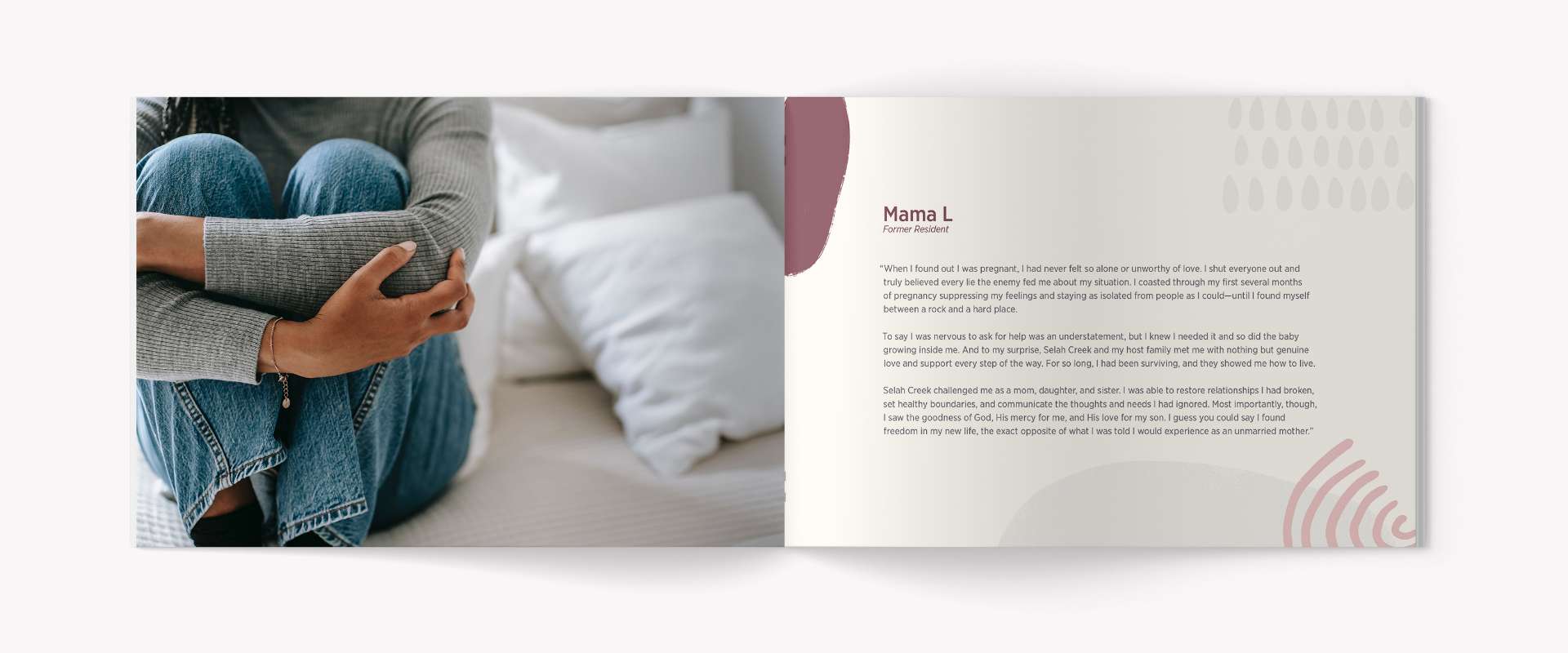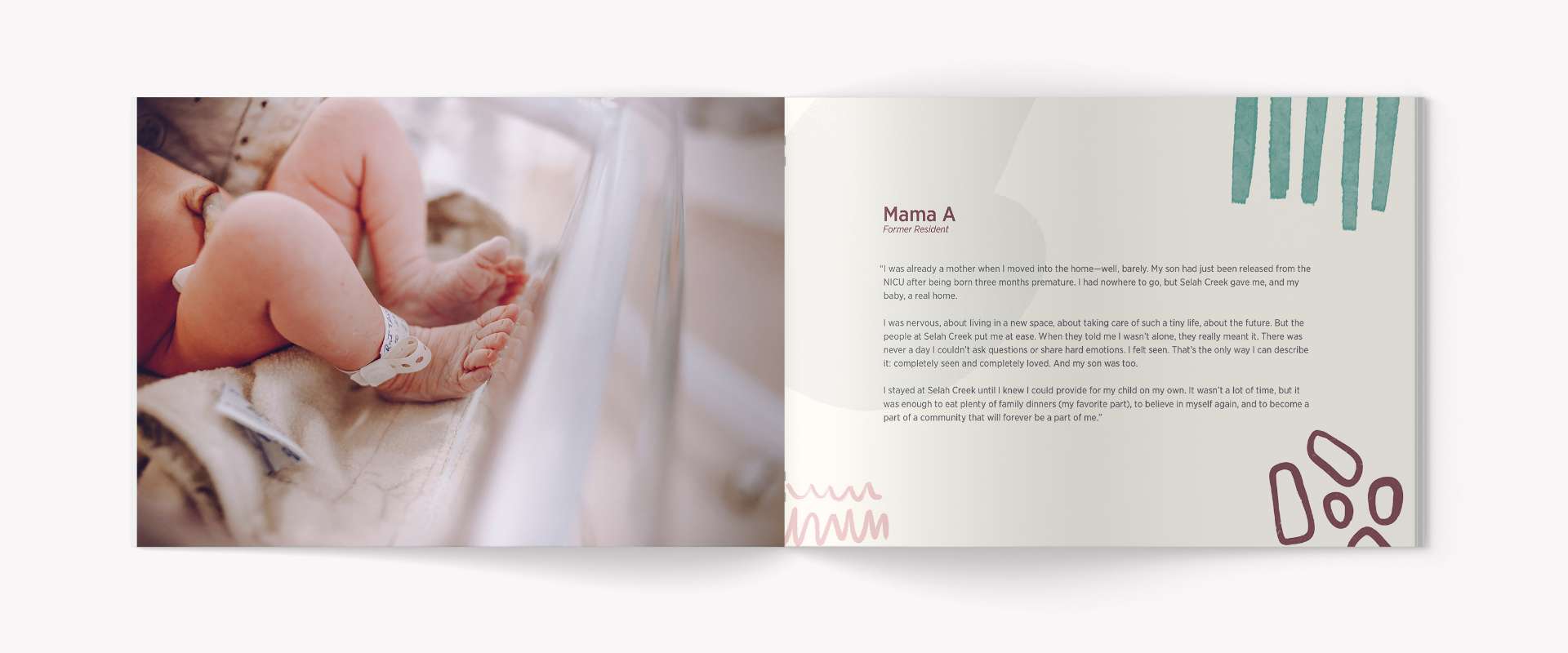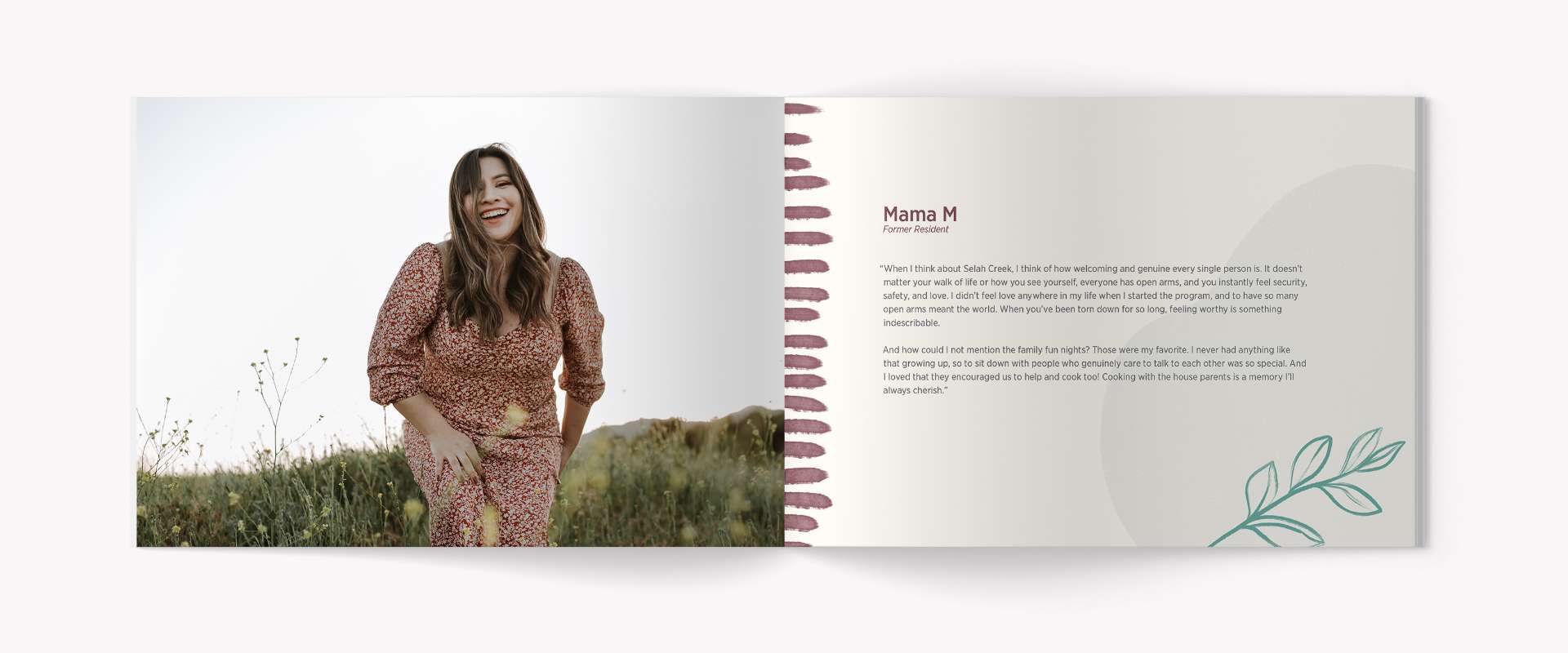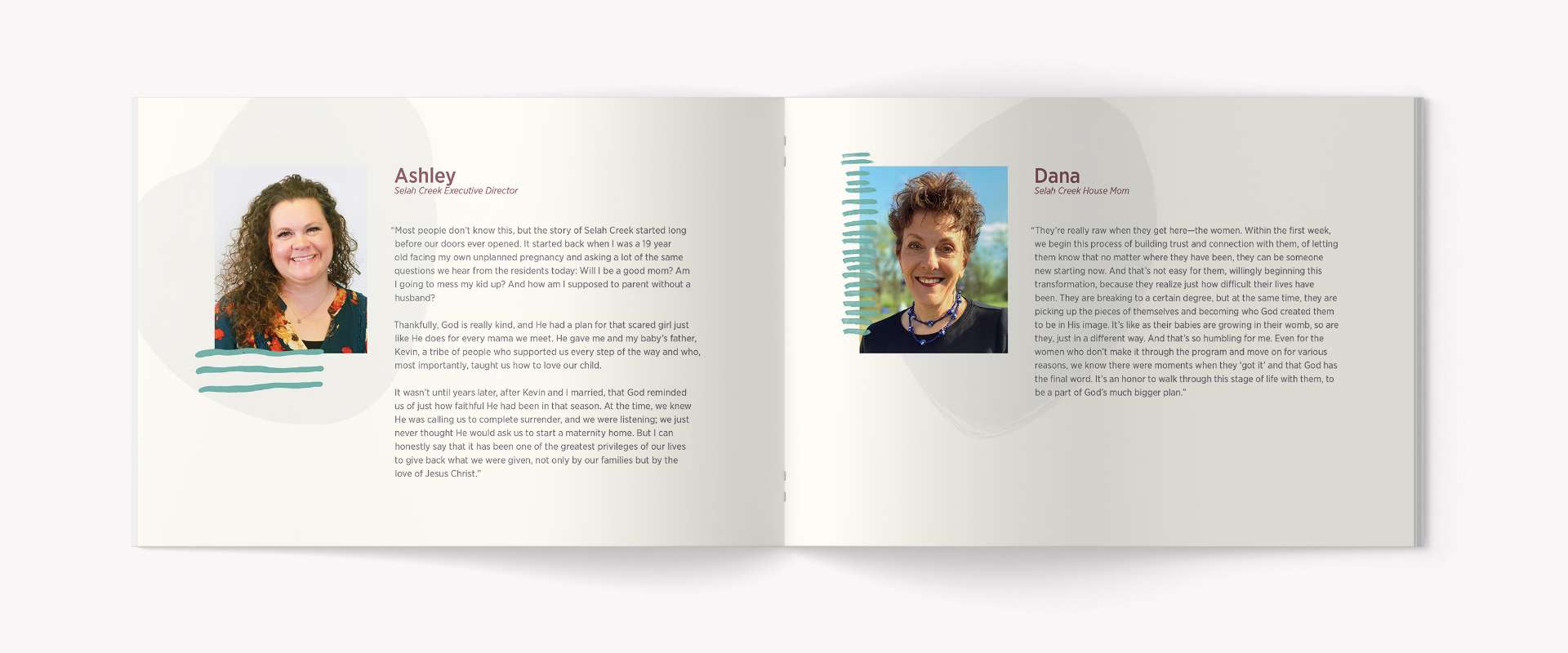 Our goal was to get as many of Selah Creek's needs met as possible—for the most amount of time. But the process of identifying Selah Creek's needs and turning them into one-time or recurring giving options required some strategic thinking. As a maternity home their size has many, it took time and careful consideration to narrow them down into options that would be most beneficial to Selah Creek and most practical and impactful in the eyes of donors.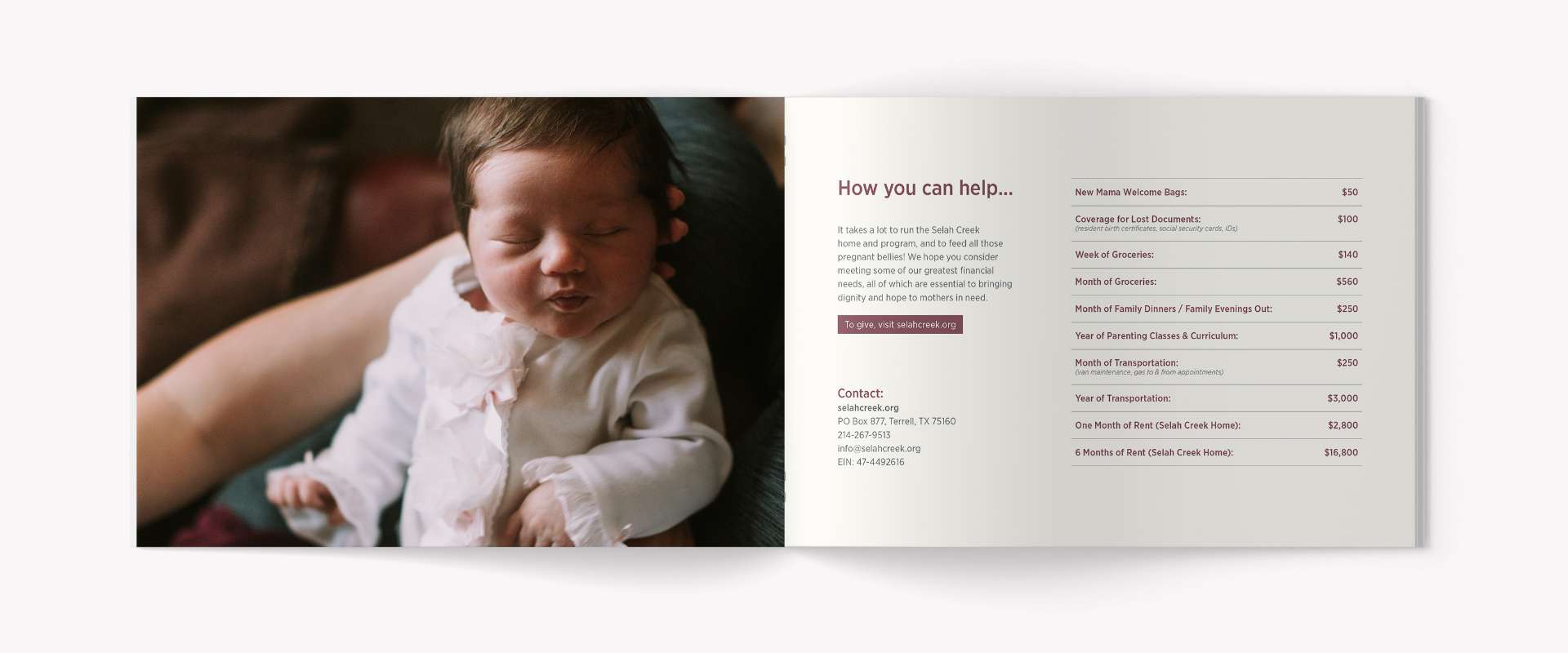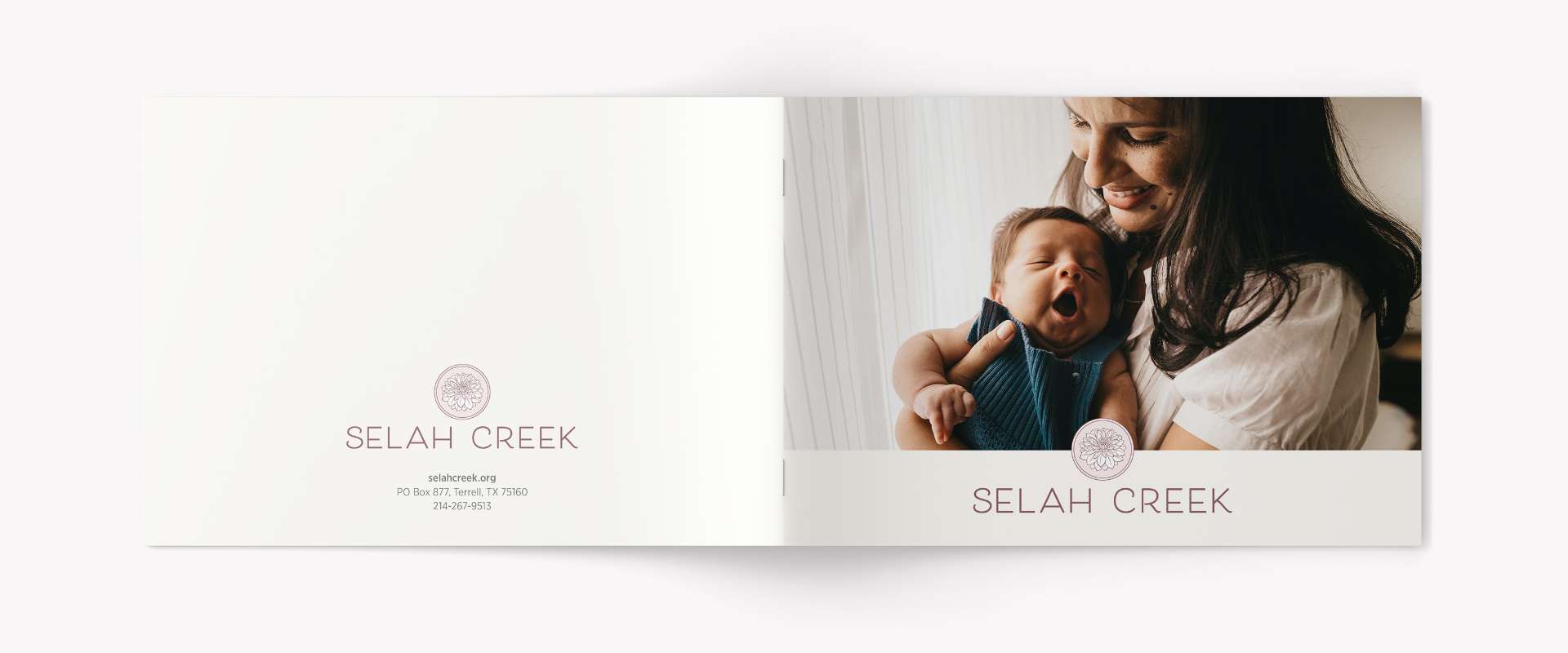 The copy inside the booklet was raw and real, and the "ask" was no different. We wanted donors to know that the support of each one of them was needed and that the best kind of support they could provide at the moment was financial. So we wrote just that, no beating around the bush involved. Our stolen philosophy: "Ask for what you need, or you'll never receive." 
Selah Creek is a residential home for young mothers facing unplanned pregnancies. Through a comprehensive program, Selah Creek not only gives these women a safe place to stay, but the time and resources to become the mothers they want to be.
Let's do good things together.