Project Elle Giving Catalog
Project Elle is a nonprofit caring for mothers and children in the US and in South Africa. With the help of over 10 programs, they provide preschool education, teacher training, and grief support for bereaved mothers.
Client Needs
Project Elle wanted a way to celebrate their 15-year anniversary with donors. They also needed to make up a large gap in financial resources due to the expense of PPE during the pandemic. With the holidays around the corner, we proposed a Christmas giving catalog that would do all of the above: celebrate Project Elle's history during most wonderful (generous) time of the year.
Challenges
Since Project Elle had little existing content, we knew the bulk of our time would be spent generating it ourselves—which meant there was zero time to waste. Our team also had to be sure the catalog spoke to a wide range of people, clearly communicating Project Elle's mission, history, and importance to past donors as well as people unfamiliar with the organization.
Services Provided
Web Design, Graphic Design, Copywriting, Storytelling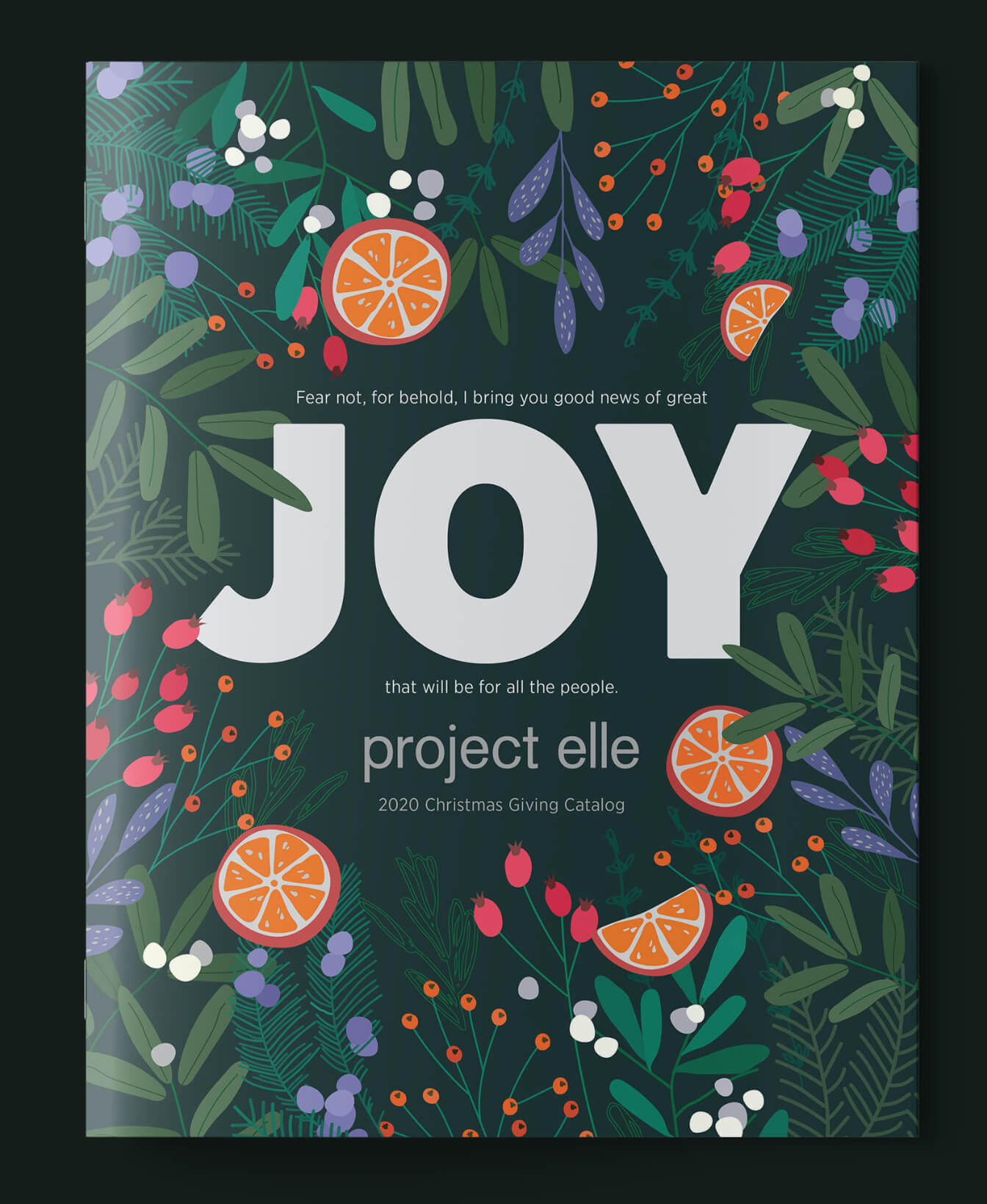 The catalog shared joyous memories from Project Elle's 15-year history, with short stories introducing each of the giving sections. These made Project Elle's mission more understandable and personal to donors, while the design placed it all in the context of the holiday season. Softer Christmas elements combined with bright brand colors brought out both the spirit of giving and the femininity of the cause.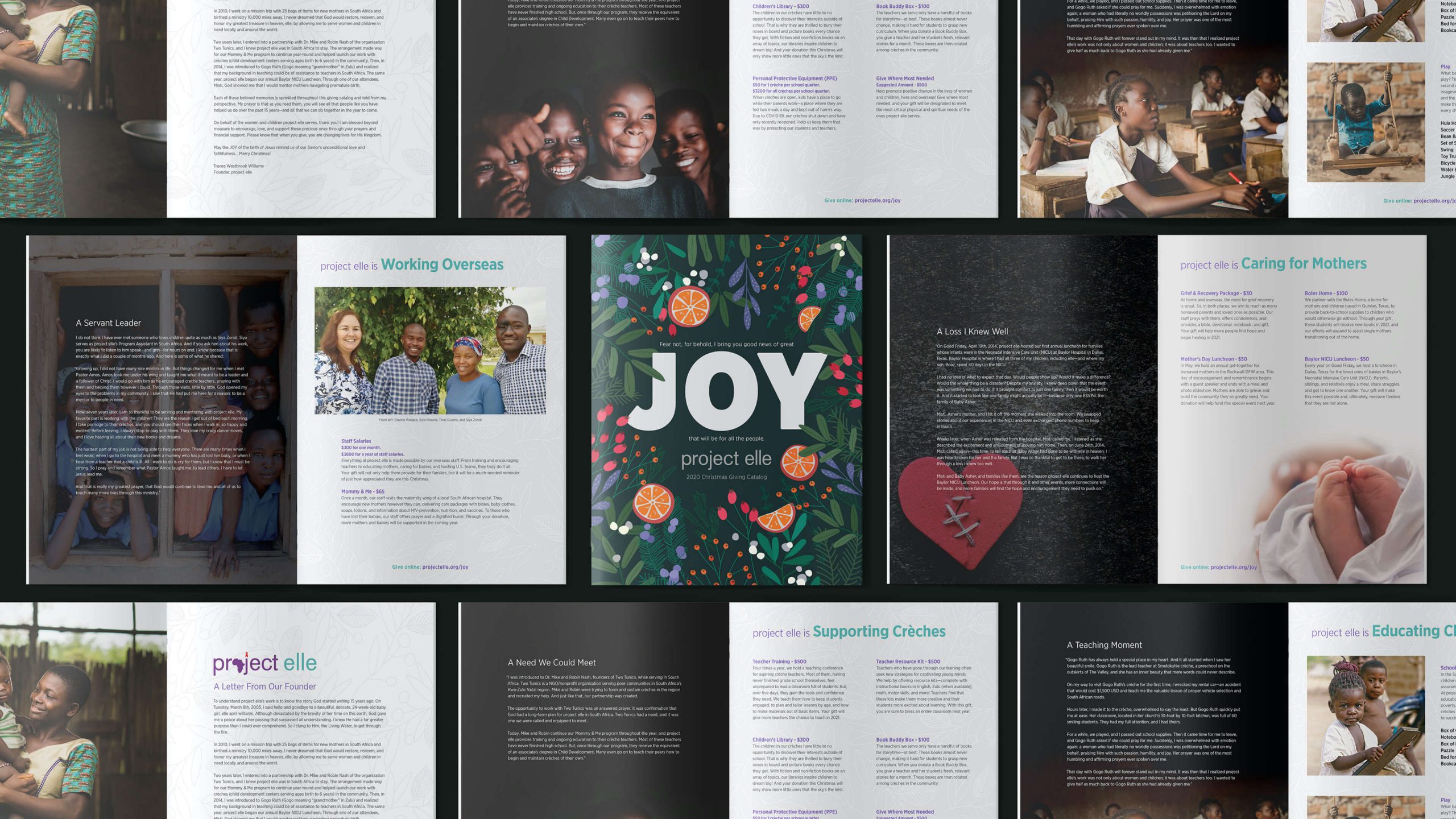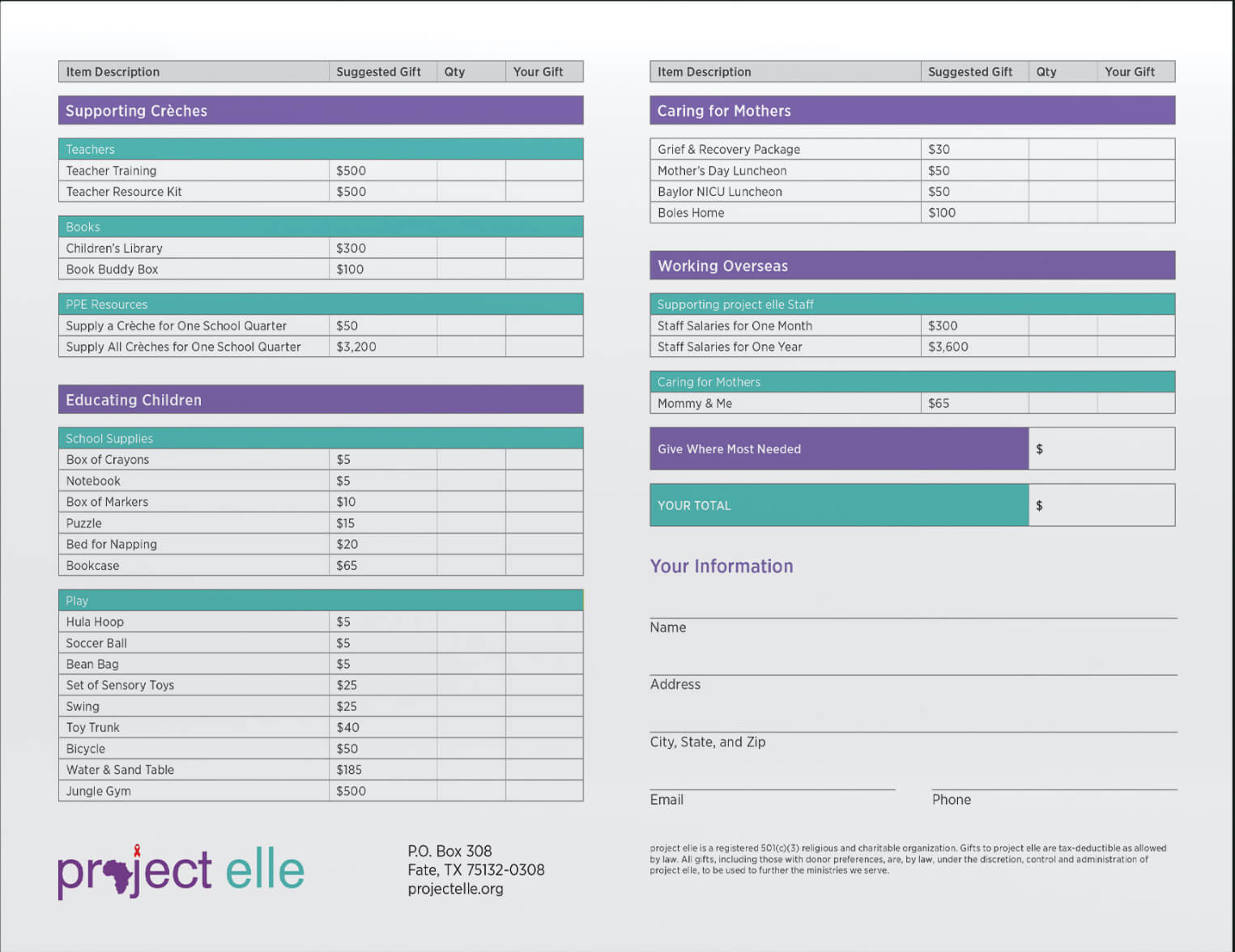 For donors who preferred to give via check, cash, or just to avoid the internet altogether, we created an offline giving form. This was included inside every catalog to make giving via mail as seamless as possible. Donors simply had to select their gifts, fill in their information, and mail it back with their donation enclosed.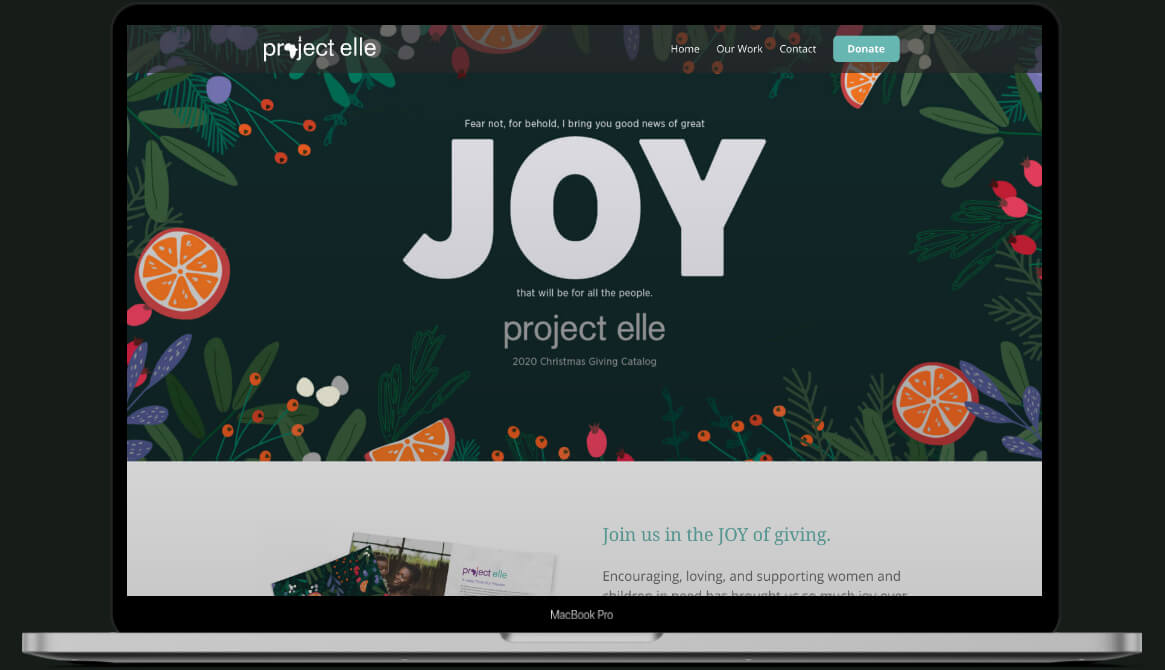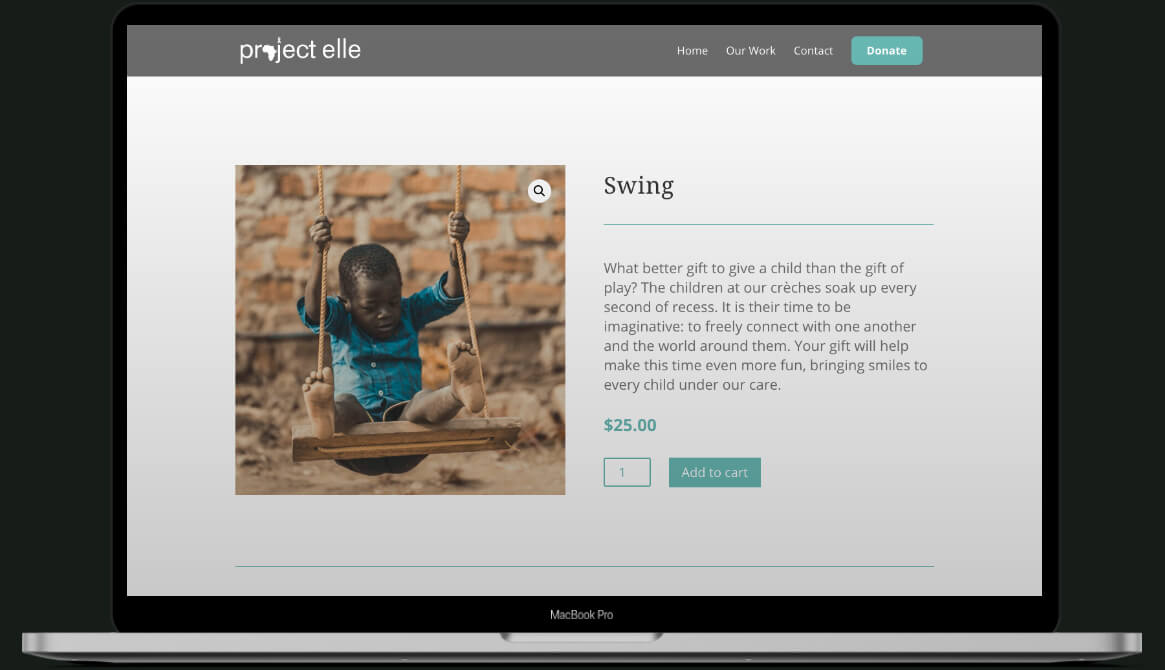 Our e-commerce version of the catalog made online giving fast and easy. This was a cool addition to Project Elle's site, where donors could find giving options, add them to their cart, and "check out" much like an online shopping experience.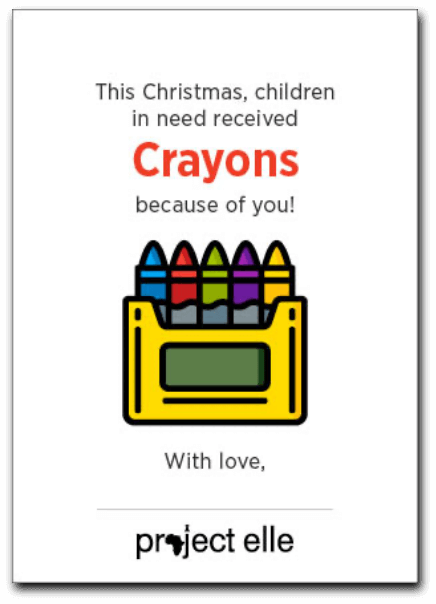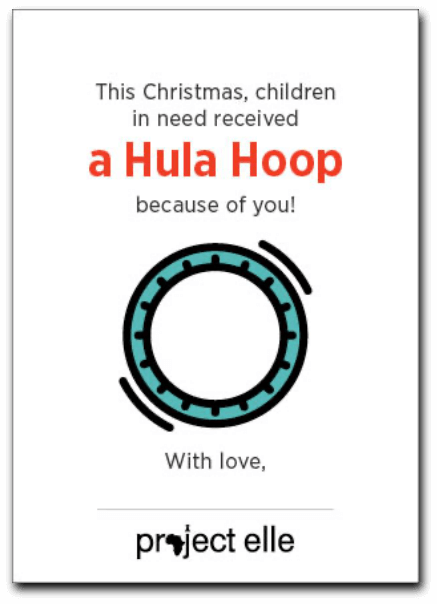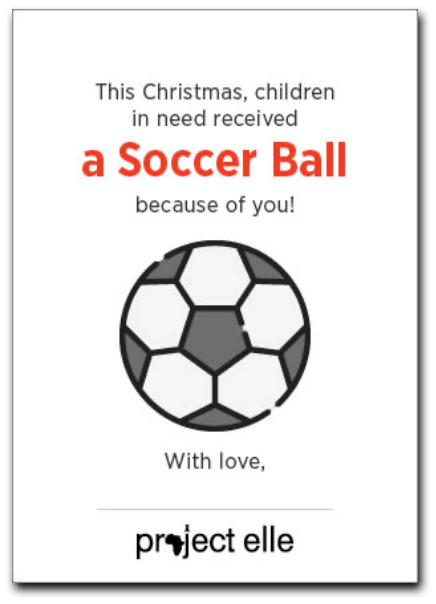 Digital Stocking Stuffers
The Stocking Stuffers were a fun way for donors to give two gifts in one: one to a child in South Africa and another to a loved one in the States. These were last-minute "add-ons" meant to encourage donors to increase their donation by just one $5 gift. Once a Stocking Stuffer was selected, it could be downloaded and printed immediately.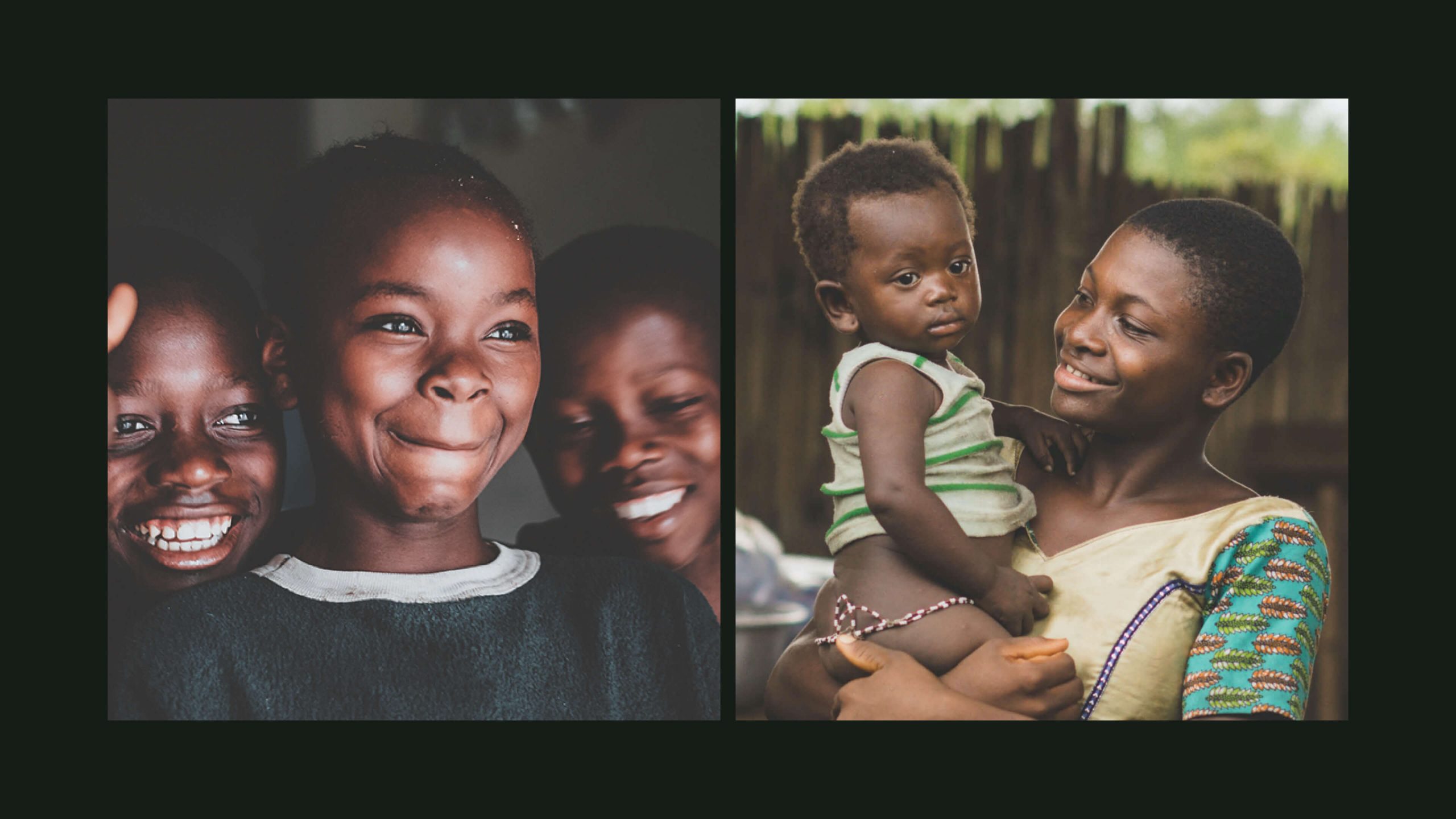 In just five weeks, the JOY catalog raised over $23,000, almost twice Project Elle's annual budget. These additional funds provided continued support to the women and children in Project Elle's programs and opened 15 new preschools in South Africa, extending relief to a total of 657 children in need.
Through the process of writing the catalog, we also identified some of Project Elle's ongoing needs—needs that can now be met year-round through the giving options and sponsorships we created.
Let's do good things together.