All Good Studio


is fighting sexual exploitation.
This nonprofit approached us for help accommodating a growing mission and need. In just six years, they had gone from providing holistic care to five sex trafficking victims in the Chicago area to empowering hundreds to live better lives through an array of residential and recovery programs.
Pretty incredible, right? Yeah…and they did it all while depending on a single webpage to communicate their mission! But with more growth comes the need for more donors. And without a proper website, convincing people to get involved was becoming extra difficult. Plus, almost 100% of the organization's budget was already dedicated to maintaining their homes and centers. In other words, paying for a website wasn't an option.
So we jumped in, offering to create a new site for the organization COMPLETELY FREE in hopes of helping combat some of the startling stats in the area. And we have! Since launching the site, hundreds of women have been able to find freedom, healing, and a fresh start from sex trafficking.
What We Did
Since the NPO had plans to begin fundraising in June, instead of creating a custom site, we decided to save time by using Squarespace, an online website builder and platform where the staff already had a set-up.
Our goal for the site was for it to be more extensive but also cleaner in aesthetic, more personal, navigable, and donor-friendly. We also wanted it to speak loudly to the women seeking rescue, refuge, and restoration from sexual exploitation—for it to leave them feeling so understood that they didn't hesitate to reach out for help.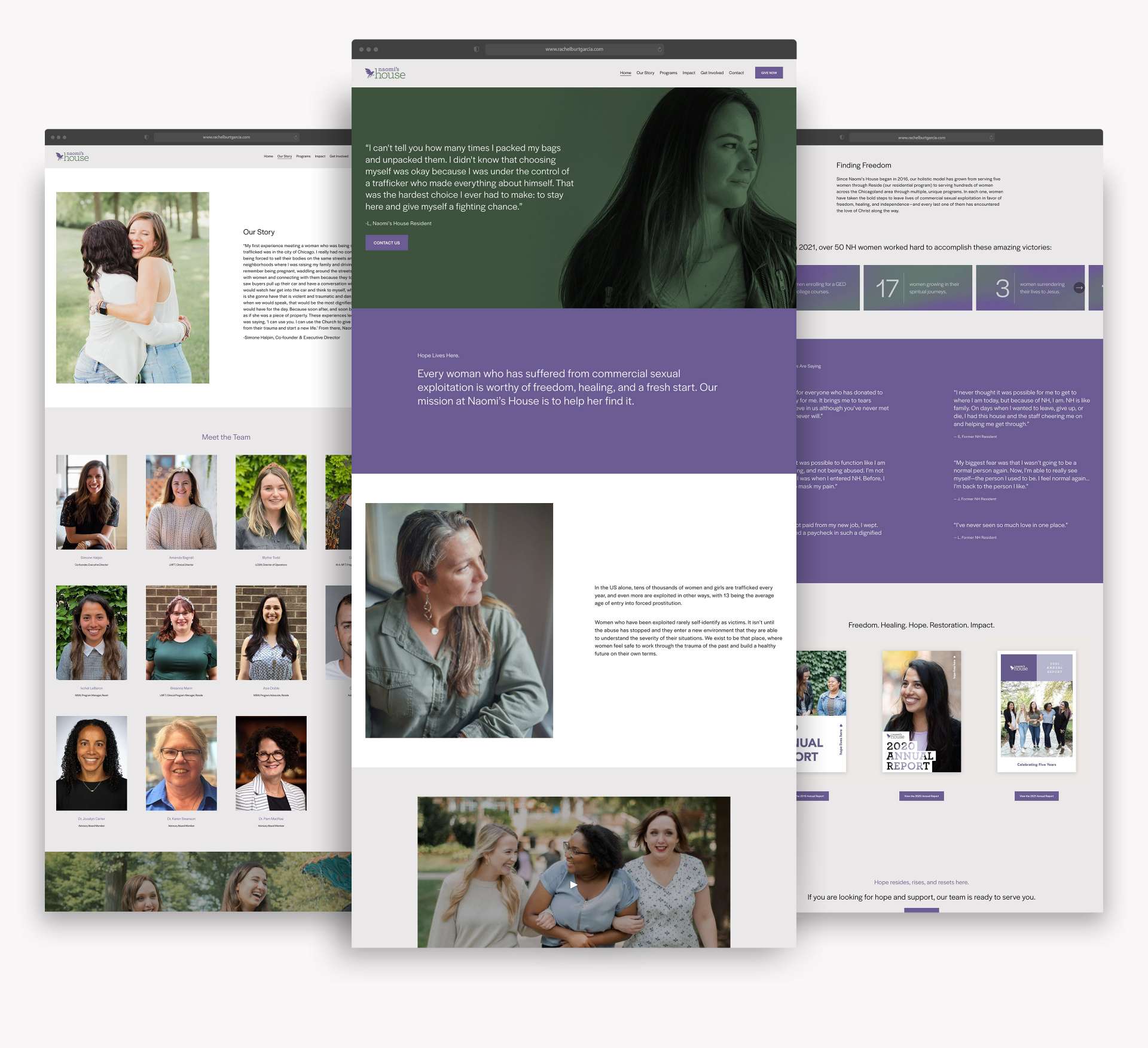 Design Elements
• Photos of diverse women
• Uncomplicated layout
• Simple navigation
• Intuitive giving process
• Creative use of brand colors
Copy Elements
• More specific, consistent brand language
• Emphasis on educating visitors
• Statistics
• Personal stories & quotes
• Call to action on each page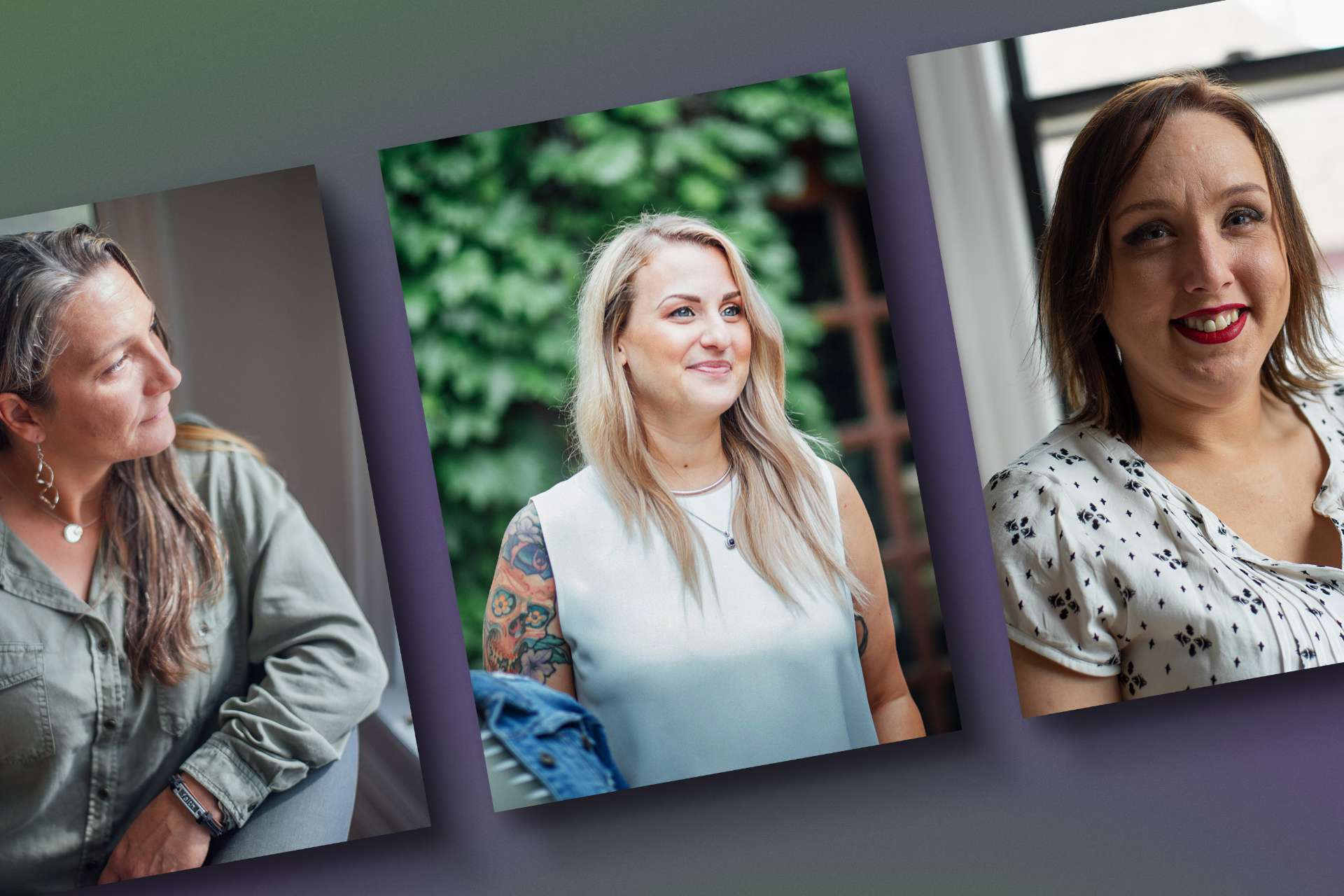 "The first time I got paid from my new job, I wept. Never had I earned a paycheck in such a dignified way." —V, Former NH Resident
Naomi's House is a nonprofit providing holistic, trauma-informed services to women who have survived commercial sexual exploitation. Through programs ranging from rescue and recovery to housing and education, Naomi's House seeks to help women find freedom, healing, and a fresh start, believing that each one is the best advocate for her own care.
Let's do good things together.